SOLD! Scroll to bottom for link to soil test.
NO SHOWINGS ON SATURDAY – NO EXCEPTIONS!  ACREAGE OF 22.35 ACRES BASED ON GORDON COUNTY TAX ASSESSOR DATA.  BUYER TO CONFIRM ALL INFORMATION IN THEIR DUE DILIGENCE OF THE PROPERTY.
FROM SELLER  – "Discover your dream hideaway in the heart of nature! This amazing property just minutes from Carters Lake offers a secluded and off-grid glamping experience amidst 20 +/- acres of untouched forest. There are two beautiful building sites. Nestled within the tranquil surroundings, you'll find everything you need for a comfortable stay.
To enhance your clamping experience, included with the sale of the property is a recently renovated RV, a 2100-gallon water storage tank collects rainwater from the pole barn's roof, providing a water supply. The solar panels on the roof provide power and the propane generator does the job when the AC needs to be turned up mid-summer. There is a propane heater to keep you warm and a cozy renovated newly bedroom and bathroom as well as new gas stove and subway tile backsplash. Picture yourself relaxing on the spacious 12'x24′ front porch, where you can watch the local wildlife like deer, turkeys, and maybe even the occasional black bear! Additionally, the property is adjacent to a seasonal stream, offering soothing sounds and a stunning forest backdrop.
For outdoor enthusiasts, this location is a paradise. You'll be close to the renowned Carters Lake and an array of hiking trails, providing endless opportunities for adventure and exploration. Stay connected with the world as cellular wifi from AT&T is available, allowing you to share your wonderful experiences with friends and family, stream movies, take zoom calls or whatever your bandwidth needs may be.
The property is also conveniently located – within a 30-45 minute drive to nearby vibrant towns such as Cartersville, Jasper, Ellijay, Calhoun, Dalton, and Chatsworth. You'll have access to a variety of amenities and services while enjoying the serenity of your secluded retreat. Just 1 mile off 411 for easy access yet complete seclusion.
Don't miss out on this incredible opportunity to own your very own slice of nature's paradise. Embrace the beauty, tranquility, and adventure that await you in this remarkable off-grid glamping haven.
We have enjoyed it and are ready to let someone else experience the secluded sounds that only nature can provide."
NO SHOWINGS ON SATURDAY – NO EXCEPTIONS!
– MORE PICTURES AND DRONE VIDEO COMING SOON!
– SECLUDED PRIVACY WITH POWER ON THE PROPERTY!
– POLE BARN ON PROPERTY WITH RV UNDER IT AND SHIPPING CONTAINER NEXT TO THE POLE BARN
– SELLER DESIGNED THIS TO BE OFF THE GRID LIVING.
– POWER SOURCE WAS DAMAGED BUT SHIPPING CONTAINER THAT WAS STORING IT CAN STILL BE USED FOR THE NEXT OWNER FOR STORAGE PUTTING IN BATTERY BACKUP AND SOLAR PANELS OR JUST CONNECT TO THE POWER AT THE STREET.
– PROPERTY IS LOCATED ON A DIRT THAT IS NOT MAINTAINED BY GORDON COUNTY – TRUCK OR SUV RECOMMEND FOR ACCESSING PROPERTY.  THIS PROPERTY FEATURES: MATURES HARDWOODS AND PINES.
– TOPOGRAPHY: STEEP TO ROLLING.
– UTILITIES: POWER AT THE PRIVATE DIRT ROAD (GEORGIA POWER)
– SOLD AS IS!  SELLER IS SELLING THE REAL ESTATE – DEPENDING UPON THE PRICE WILL GIVE THE BUYER THE RV ON THE PROPERTY.
– SHIPPING CONTAINER ON THE PROPERTY IS INCLUDED IN THE SALE.
– PRIVATE DIRT ROAD FRONTAGE.
– RV HAS OPEN LIVING/DINING/KITCHEN & BATHROOM & PRIVATE BEDROOM.
– RAIN CATCHMENT SYSTEM FOR COLLECTING RAIN WATER OFF OF THE ROOF OF THE POLE BARN.
– YOU NEED TO PUT IN      34.580790, -84.693784      INTO GOOGLE MAPS OR APPLE MAPS TO GET DIRECTIONS.   ADDRESS OF PROPERTY WILL NOT CORRECTLY MAP ON SOME MAPPING SYSTEMS.
– UNTIL GATE IS REPAIRED – YOU HAVE TO REMOVE THE PIN FROM THE GATE TO OPEN THE GATE. (PLEASE DO NOT DAMAGE FURTHER.)
– OTHER GREAT HOMESITES ON THE PROPERTY
Maps & Other Information Coming Soon!!!
Please email [email protected] to be notified when maps are available.
Documents
Address: 338 Dally Cove
Zip: 30734
Country: United States
Property Id : 21620
Price: $ 156,450
Property Lot Size: 22 acres
Property Zoned: A-1 GORDON COUNTY
My details
Associate Broker/Realtor
Similar Listings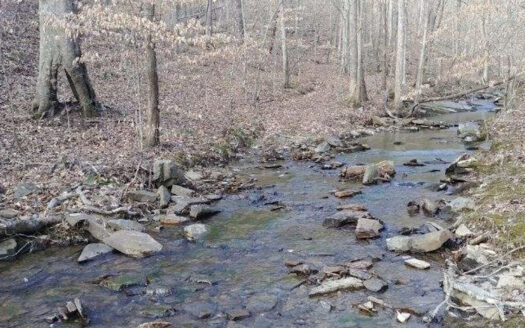 $ 299,000
$5,612 Per Acre
SOLD! View Aerial View Aerial with Topographical View Interactive Map View Survey View Google Maps Link Make this 5
[more]
SOLD! View Aerial View Aerial with Topographical View Interactive Map View Survey View Google Maps Link Make this 5
[more]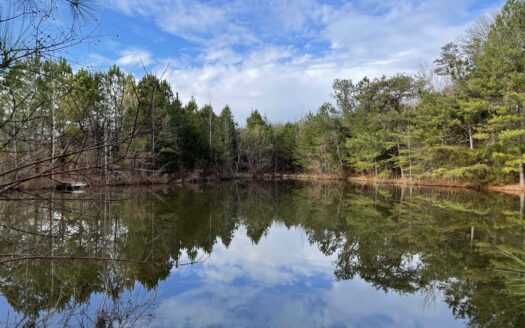 $ 200,000
$5,587 per acre
SOLD!  Wooded 35.79 +/- Acres with pond.  Topography ranges from level to hilly.  Zoned A-1.  Utilities: Power at t
[more]
SOLD!  Wooded 35.79 +/- Acres with pond.  Topography ranges from level to hilly.  Zoned A-1.  Utilities: Power at t
[more]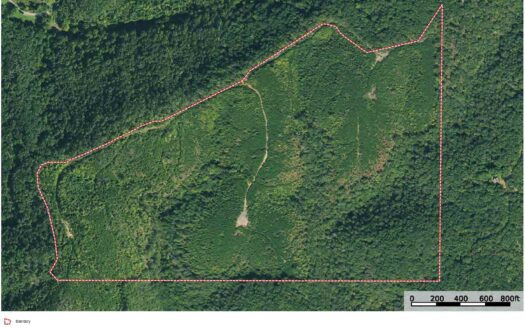 $ 300,000
$2,500 per acre
SOLD!  120+- Acres that is wooded with excellent views.  This property is landlocked. Do not enter the property wit
[more]
SOLD!  120+- Acres that is wooded with excellent views.  This property is landlocked. Do not enter the property wit
[more]